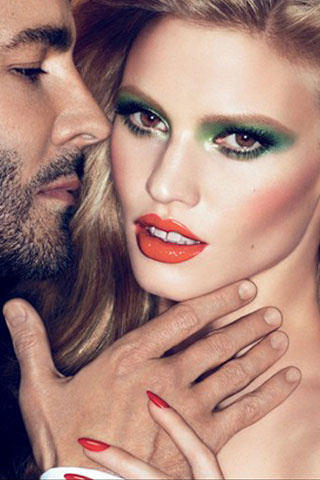 This year, Tom Ford will launch its full line of make-up with eye shadows, nail polishes , products for skin care and some bonus. As he recently told WWD, he thought this collection as it creates a garment with style and character but not limited practicality and durability. Surprising therefore to discover pigments outrageously noisy like the rest of his creations.
The advertising campaign accompanying this collection will be available in several versions to headlining the top recurrent Lara Stone embraced by Tom Ford himself.
For now, we do not know the release date of the collection which we imagine that prices will follow the same trend as the Private Blend at 45 euros each.
Lorelei-Vautor Boquet